We are excited to announce that our team member, Shams Farhad, has co-authored a research paper published in "Journal of Neural Transmission".
Her paper, "Combined use of gray matter volume and neuropsychological test performance for classification of individuals with bipolar disorder via artificial neural network method", dives into the exciting realm of bipolar disorder classification using structural brain data and neuropsychological performance. Authors investigated the significance of both factors in accurately classifying individuals with bipolar disorder, achieving an impressive accuracy rate of 89.5%.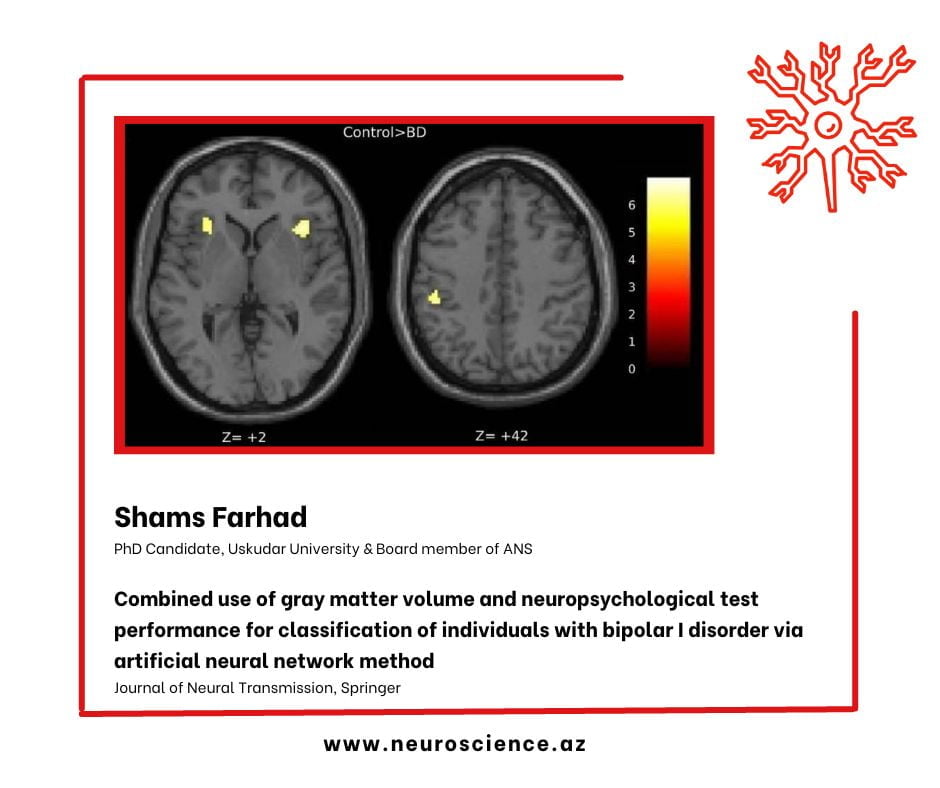 The research findings revealed that long-term memory and insula volumes emerged as the most crucial features in the artificial neural network model for predicting the bipolar group. This observation highlights the importance of a multimodal approach, combining structural brain data and neuropsychological performance, in diagnosing psychiatric disorders.
For further information regarding this captivating paper, please visit the following DOI: https://doi.org/10.1007/s00702-023-02649-y