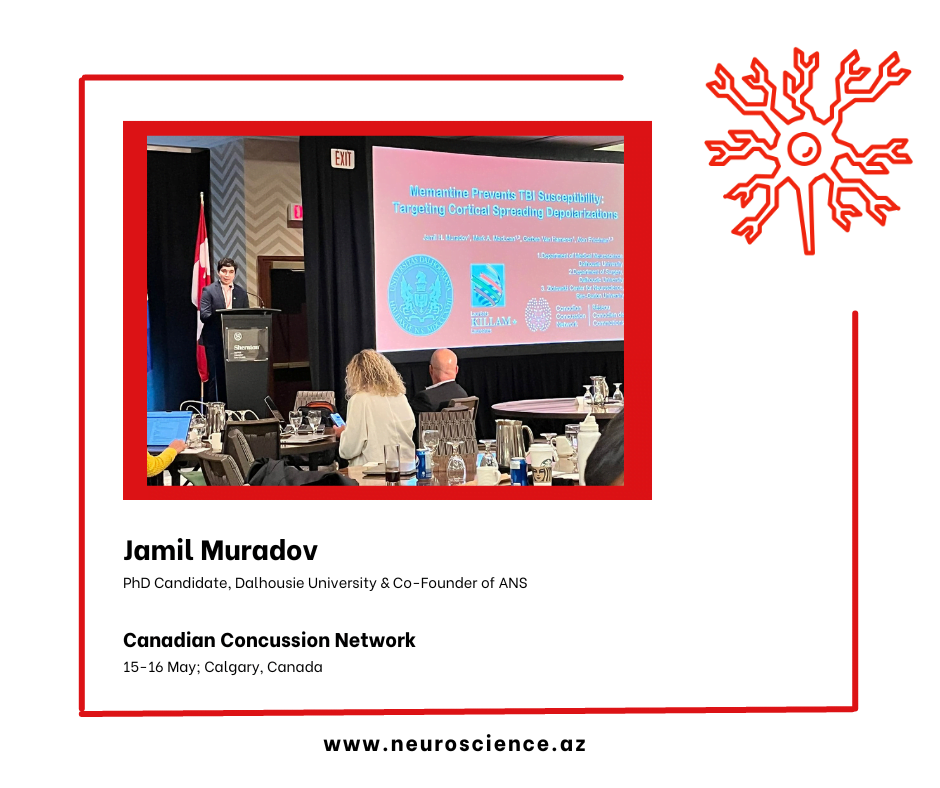 Our team member Jamil Muradov`s presentation at the Canadian Concussion Network conference (Calgary, Canada) has been selected as the "Best Presentation" among the PhD students. His talk title was: "Memantine Prevents TBI Suspectibility: Targeting Cortical Spreading Depolarizations"
Jamil is a PhD Candidate at Dalhousie University and also a Co-Founder of ASN. Jamil was also awarded a travel grant for young researchers.
Canadian Concussion Network conference aims to bring together leading clinicians, researchers, and community members to exchange ideas and share their experiences and new avenues in concussion diagnosis, treatment, and long-term management.